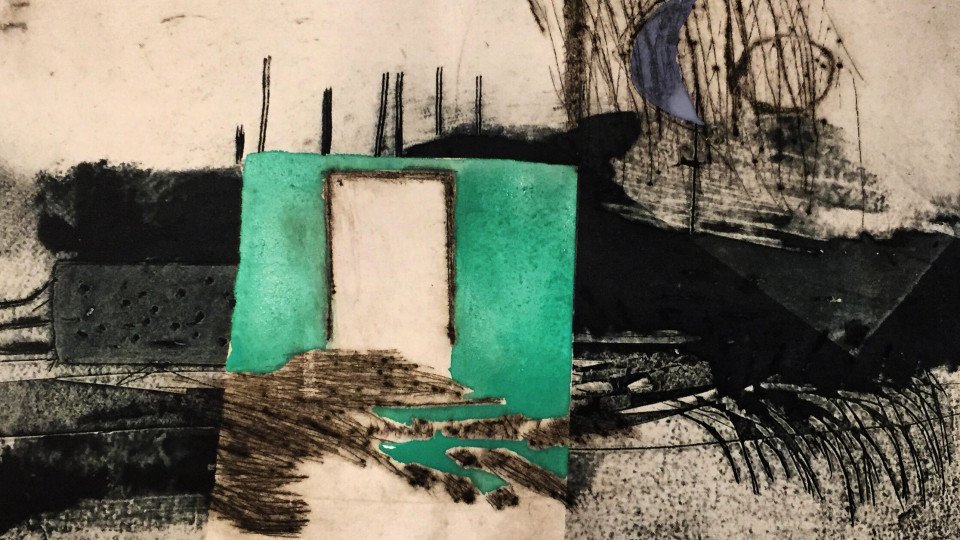 Incisione Sensibile E Spirituale. La Sperimentazione Di Debora Antonello Tra Yin E Yang
Di Michela Ongaretti
La visione di Debora Antonello è incastonata nell'elemento naturale. I suoi soggetti, che esaltano un
dettaglio figurale nella loro tensione verso un'astrazione formale ed emotiva, vivono e si trasformano in
un'opera attraverso pittura e incisione in costante dialogo, seguendo una germinazione istintiva, tuttavia
ben calibrata, alimentata dal sentimento del paesaggio. Come ben è stato osservato, è tangibile nella
genesi esecutiva la costante aggiunta o rimozione di materia, direzionata al senso dell'epifania più che
dell'insieme. Si evidenzia così l'attenzione al procedimento ponendosi quasi in termini metalinguistici.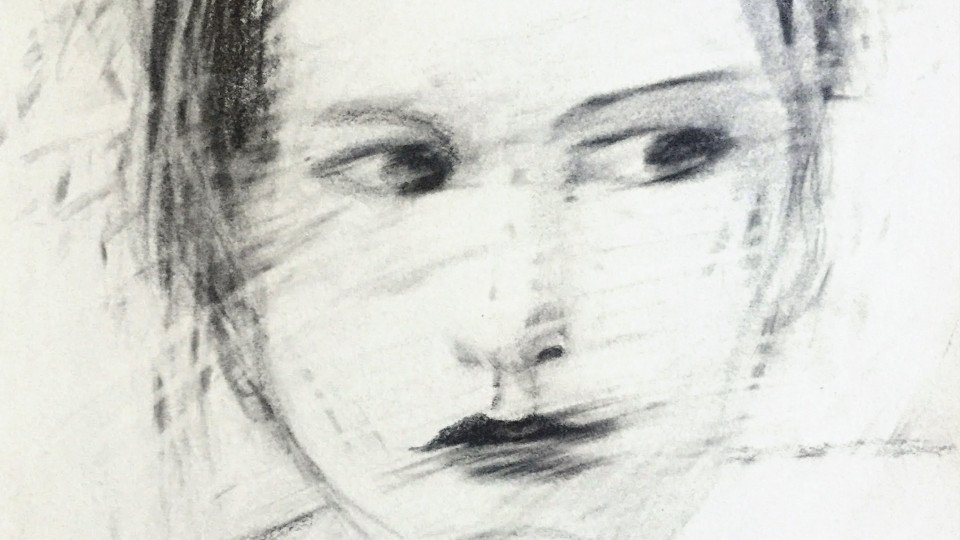 Sguardi
video di Antonio Carloni, musica Aviatori, Valeria Conte, clarinet Federico Della Puppa, electric guitar & live electronics Enrico Brion, fender rhodes
Lineamenti interrotti, occhi, labbra, espressioni. Volti disegnati a matita che a tratti sembrano rovesciare il punto di vista dell'osservatore. Siamo noi che li scrutiamo, oppure sono loro che ci guardano.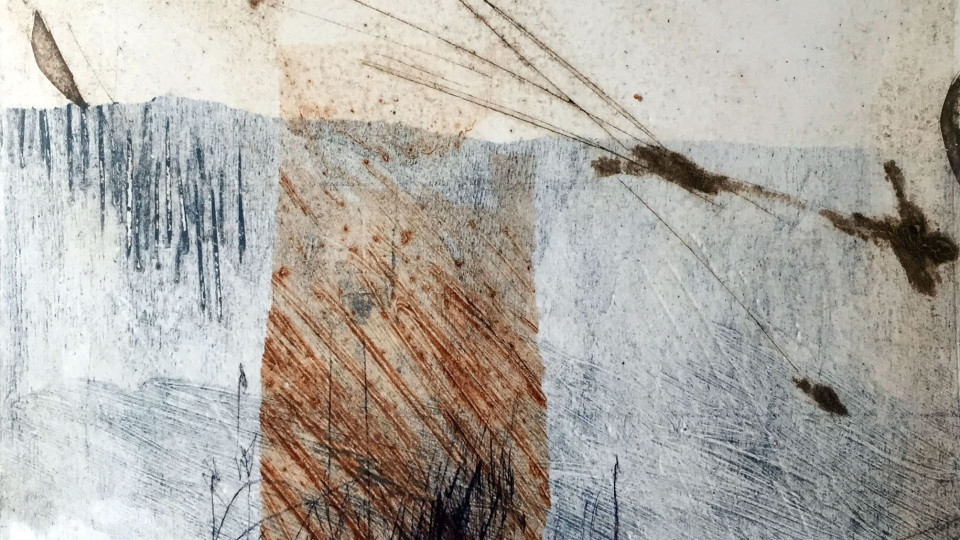 On Paper
Tempo e Luoghi. Da Francisco Goya a Nino Dore
Debora's works from "Era solo vento" collection will be part of the exhibition.
Exposed, works by Gabriella Locci - Francisco Goya - Rafa Angulo - Franky Cane - Koichi Yamamoto - Mario Botta - Hermann Nitsch - Jannis Kounellis - Giulio Paolini - Mimmo Paladino - Arnaldo Pomodoro - Agostino Bonalumi - Enrico Castellani - Enrico Baj - Nino Dore - Lucio Battaglia - Vincenzo Grosso - Debora Antonello - Stefano Luciano - Mauro Rombi - Sean Caulfield - Marco Ceraglia - Bernard Mandeville - Serge Poliakoff - Mario Nigro - Giulio.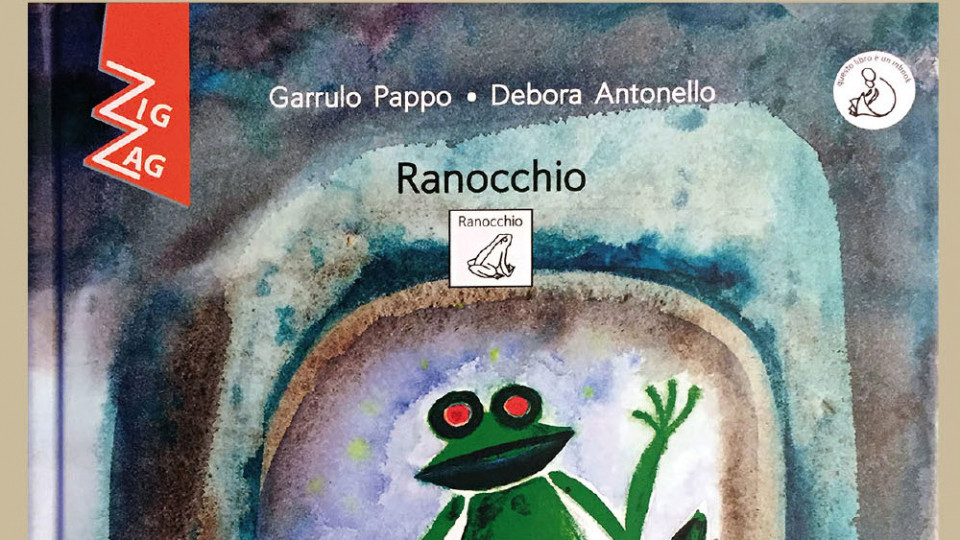 Ranocchio
Presentazione del libro - BookCity Milano
At BookCity Milano, book presentation of Ranocchio, with Luca Errani, Debora Antonello, Patrizia Frassanito, Sara and Chiara of Arca Bologna - Comunità l'Arcobaleno. Edizioni Storie Cucite.
Sun 17/11/2019
Sun 17/11/2019
Via Giovanni Bovio, 5, 20159 Milano MI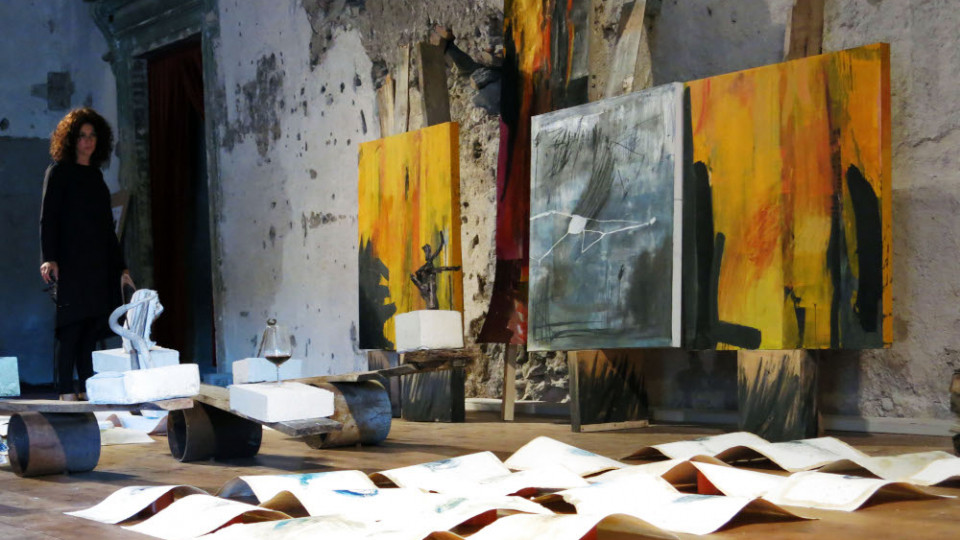 Elementi Di Sè
"Io saprò aspettarti"
Immersa nell'acqua, alla ricerca di un equilibrio
sempre fragile e precario, sospesa,
come l'uomo,
da sempre in bilico tra anima e corpo, lavoro e natura, ragione e istinto.


Villa Da Porto in Montorso Vicentino
Saturday and Sunday from 10.00 to 12.00 and from 16.00 to 21.00
Thursday and Friday from 20.00 to 22.00.
Fri 27/09/2019
Fri 18/10/2019
Villa da Porto - Montorso Vicentino (VI)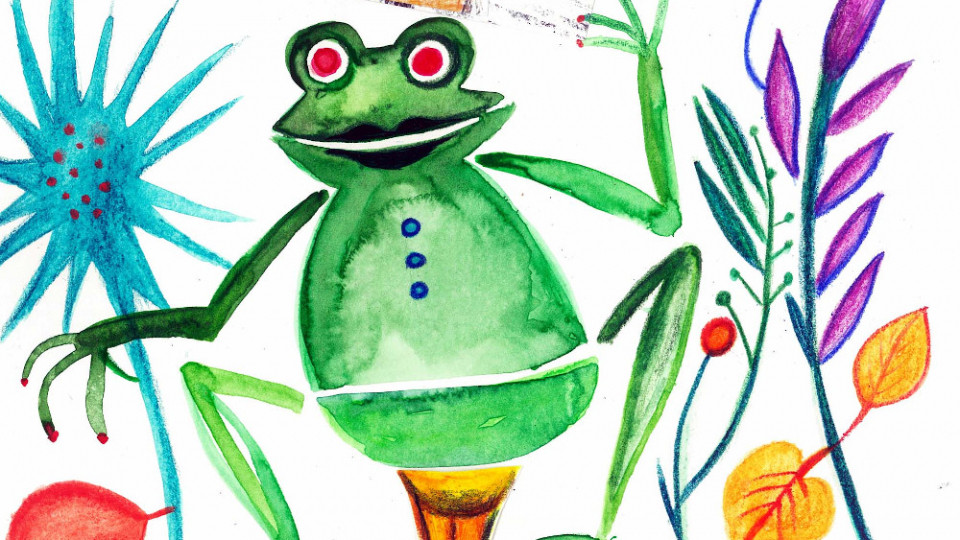 Ranocchio
In libreria dal 12 settembre 2019
Ranocchio is a special inbook created in collaboration with Associazione Arca Comunità l'Arcobaleno di Bologna. An adaptation of The jungle book written and translated by Garrulo Pappo, the playwriting group of the community Arca Arcobaleno and illustrated by Debora Antonello.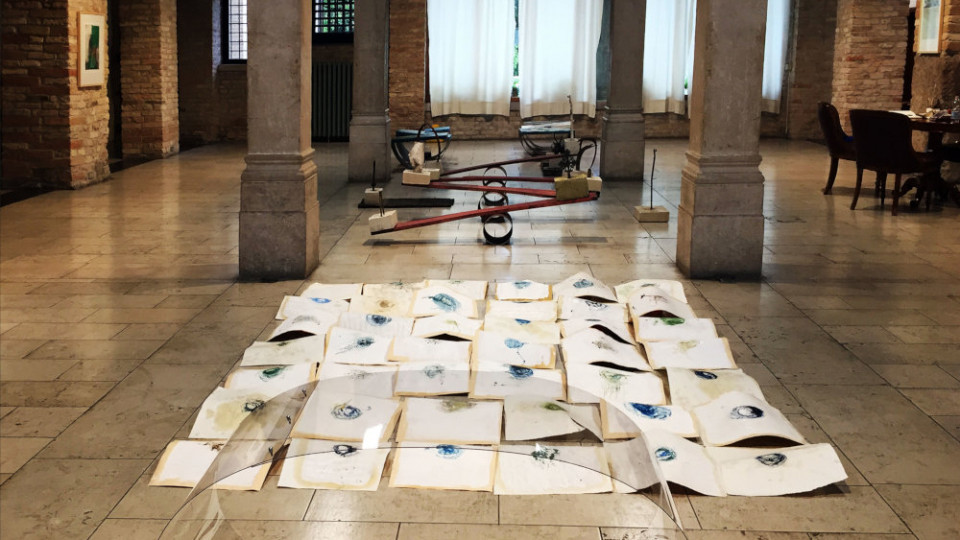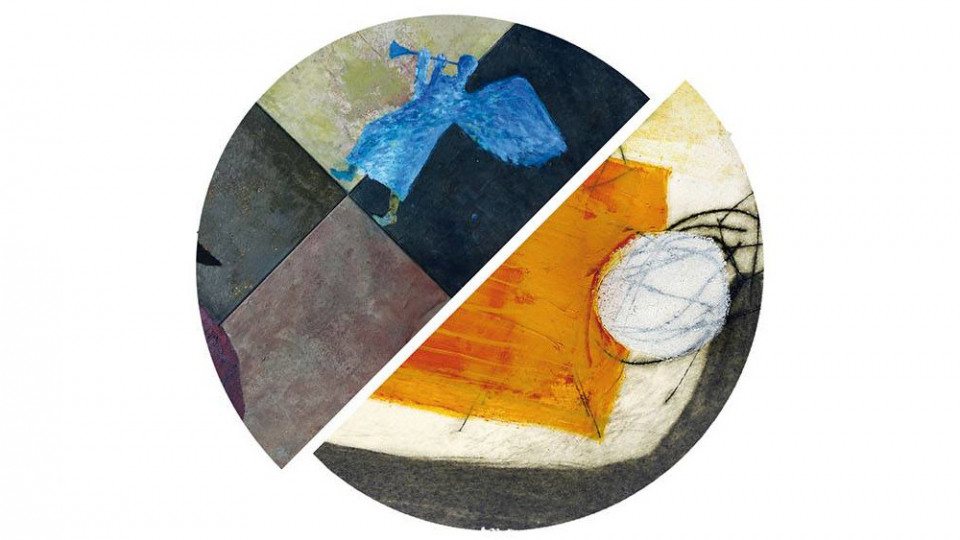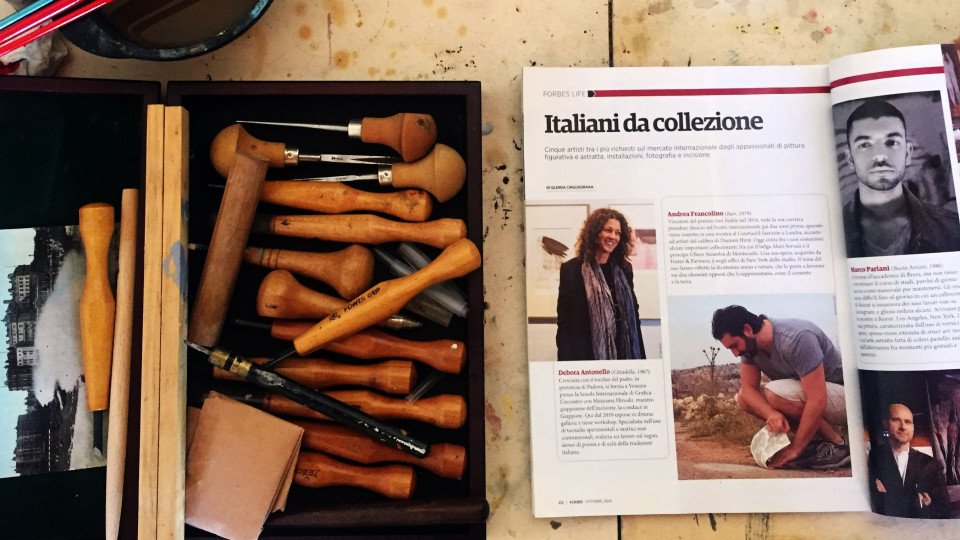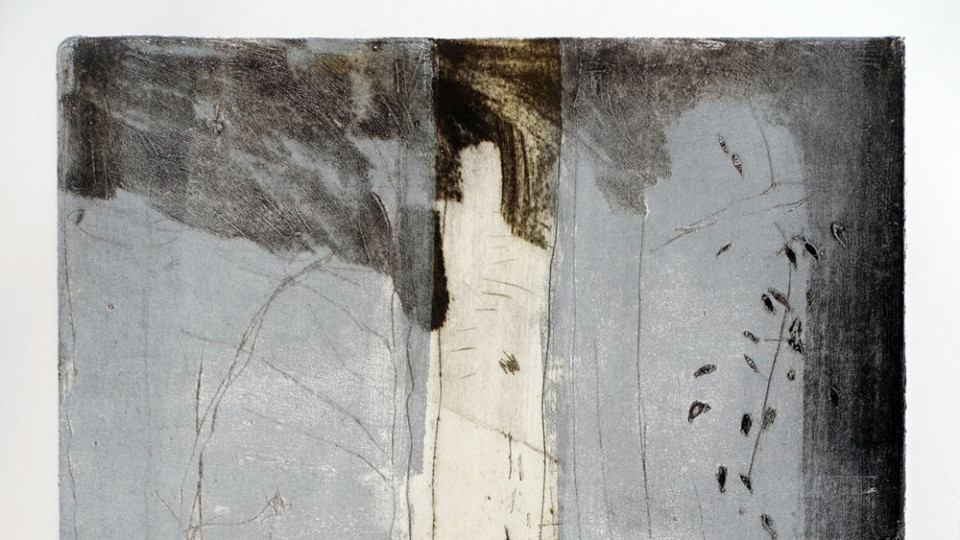 Emozioni Dell'arte Incisoria
Mostra Collettiva
Associazione Arte Cultura Società / Centro d'Arte Ulisse Sassari - Sardegna / Associazione Nazionale Incisori Contemporanei
Presents
La Mostra Collettiva di Artisti dell'Arte Incisoria
Sat 08/12/2018
Tue 08/01/2019
Centro d'Arte Ulisse, Corso G. Pascoli 13/B Sassari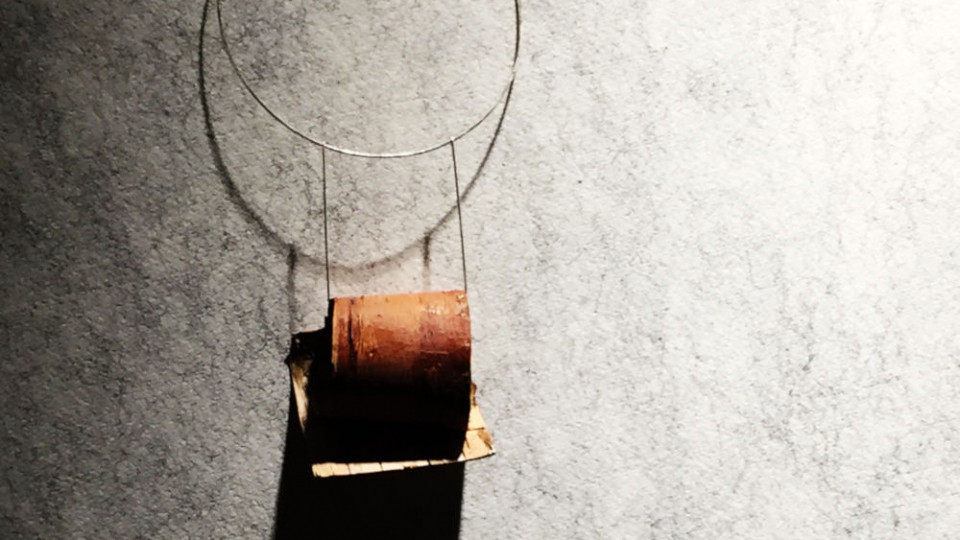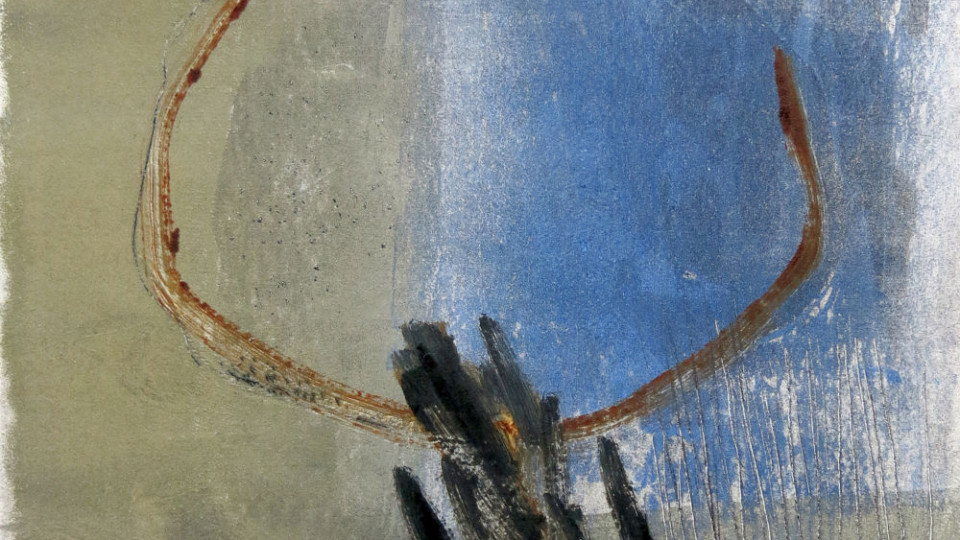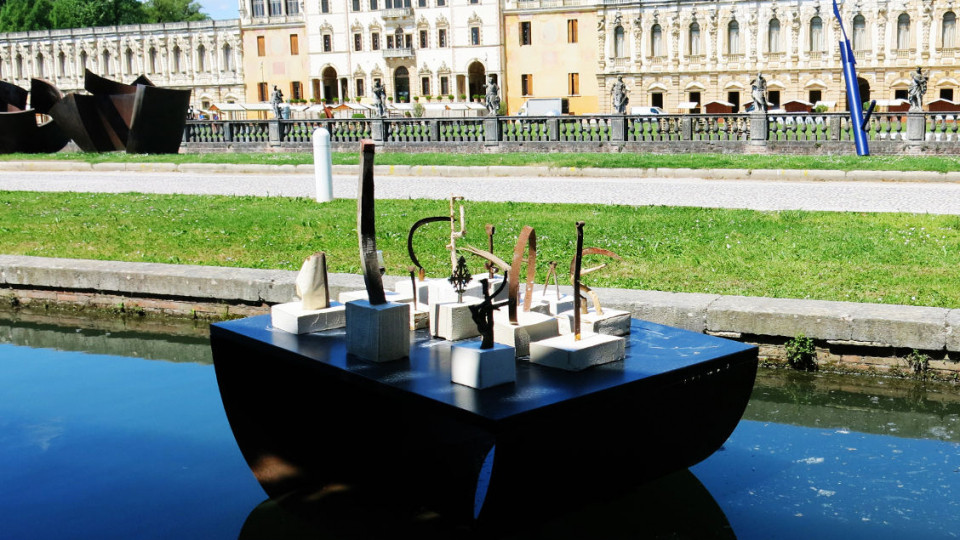 Biennale Scultura A Piazzola Sul Brenta 2017
Culla
Contemporary art exhibition
Biennale di scultura
Fri 26/05/2017
Mon 27/11/2017
Piazzola sul Brenta (PD)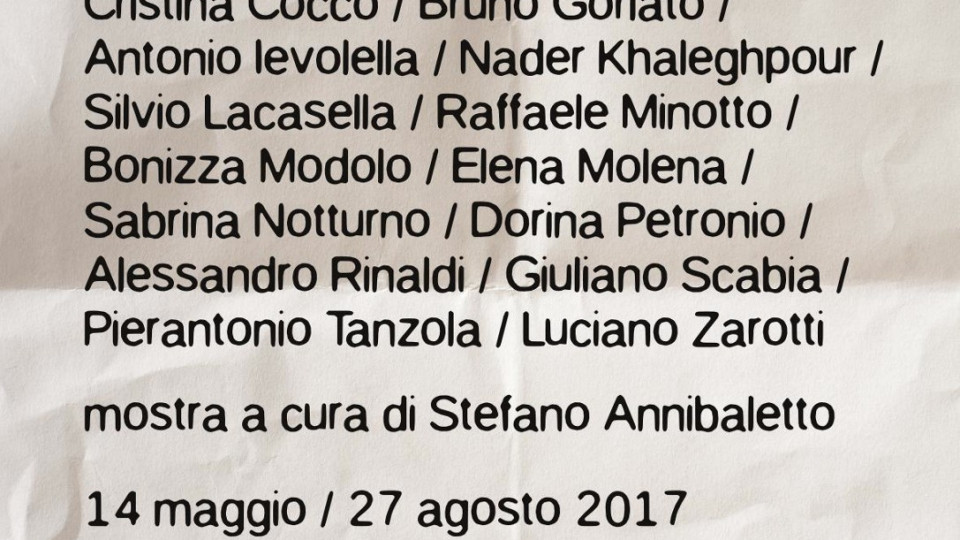 Museo Di Arte Contemporanea Dino Formaggio
Altrove. Luoghi, visioni, evocazioni
Debora Antonello, Franco Beraldo, Cristina Cocco, Bruno Gorlato, Antonio Ievolella, Nader Khaleghpour, Silvio Lacasella, Raffaele Minotto, Bonizza Modolo, Elena Molena, Sabrina Notturno, Dorina Petronio, Alessandro Rinaldi, Giuliano Scabia, Pierantonio Tanzola, Luciano Zarotti curated by Stefano Annibaletto
Sat 13/05/2017
Sun 27/08/2017
Palazzetto dei Vicari via Molare 1, Teolo (PD)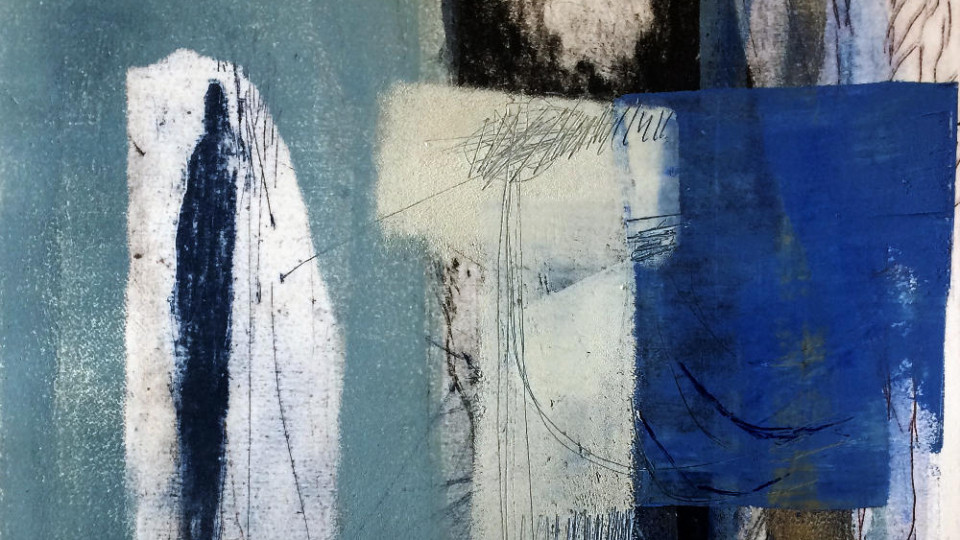 A project of cultural events, when painting, poetry, music, theatre come into our home, and art meets reality.

Exhibition of engravings and paintings by Debora Antonello, who will give a lesson of basic art graphics. Readings by writer and poet Fabio Ciriachi.

March 17-18 2017 from 18:00 to 21:00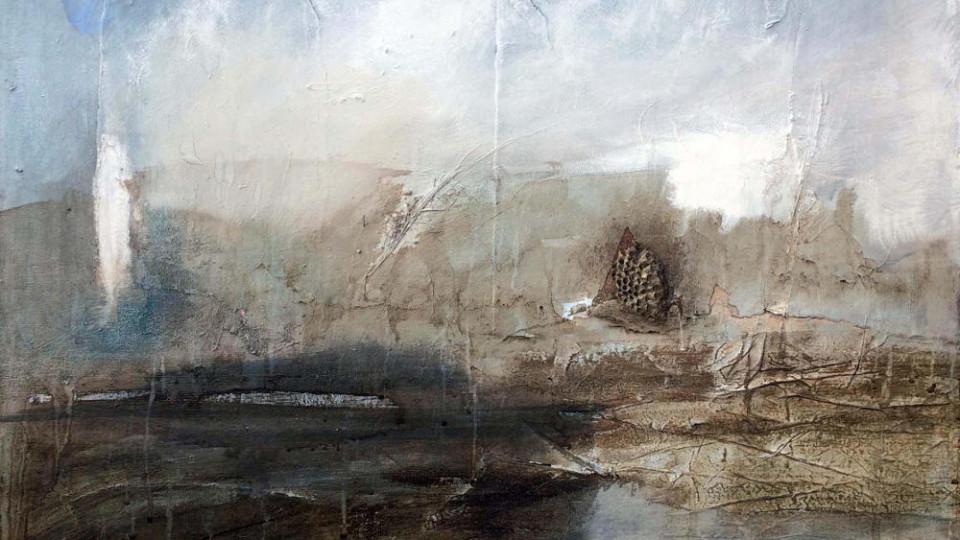 Debora Antonello - Così In Terra
Dipinti, disegni, incisioni
Antichità La Galleria is pleased to inaugurate the art exposition 2016-2017 with the artist DEBORA ANTONELLO "Così in terra - Paintings, drawings, engravings" curated by Carla Chiara Frigo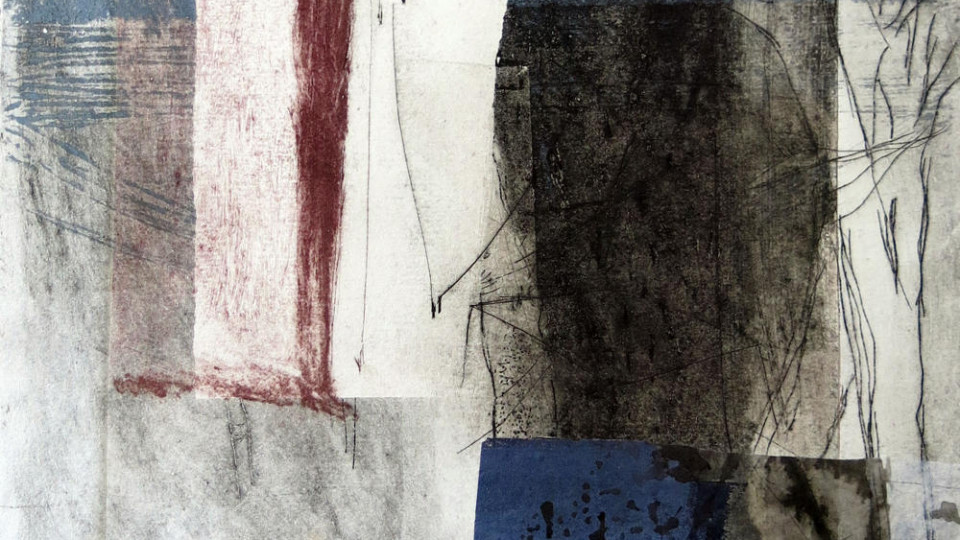 8Th International Printmaking Biennial Douro 2016
Camminando
Debora Antonello will exhibit her work "Camminando" during the show "8th International Printmaking Biennial Douro 2016", which will take place starting from August 10 2016 into Museu do Douro.
Wed 10/08/2016
Mon 31/10/2016
Rua do Marquês de Pombal, 5050-282 Peso da Régua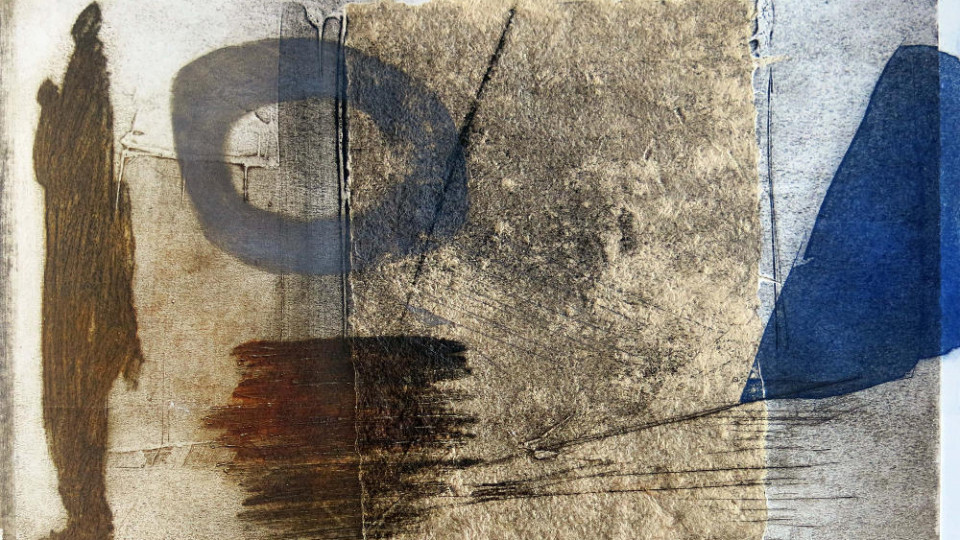 Cahier De Dessin
Il vaso di Pandora
Debora Antonello will exhibit her work "Il vaso di Pandora" during the show "Cahier De Dessin", which will take place starting from June 8 2016 into the Biblioteca Valliceliana in Rome, Salone Borrominiano.
By Giancarla Frare
Edited by Loredana Rea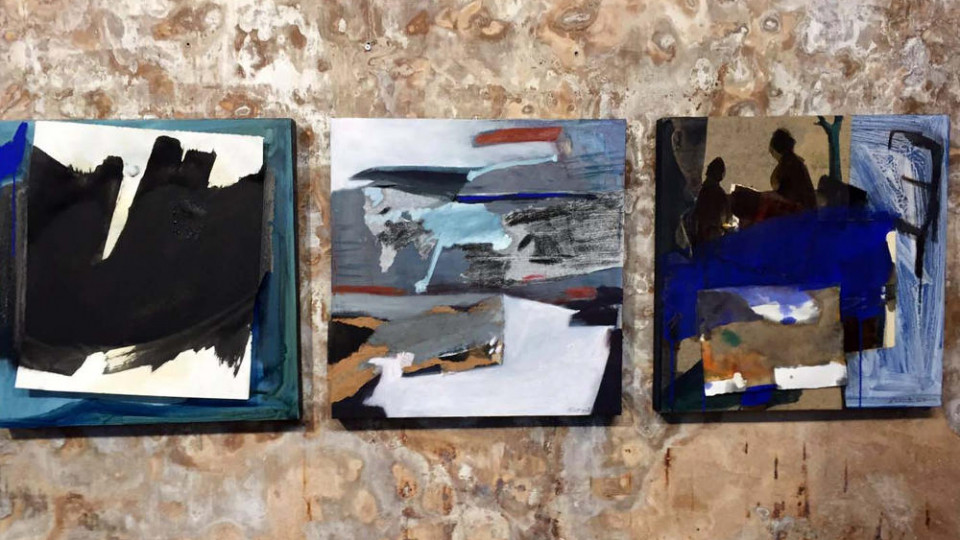 Segni Sull'acqua
di Debora Antonello
Art and culture are meet the places of Veneto industrial history at Studio Rocci

Conversazioni sull'acqua , il Canale Brentella e il Canapificio Veneto
Prof. Angelo Chemin - Arch. Danilo Santalucia - Arch. Piera Garbellotto
featuring
Tiziano Biasi, President of SOMS of Crocetta del M.

following, gala dinner at Ristorante Le Corderie
Saturday May 7 2016 6 PM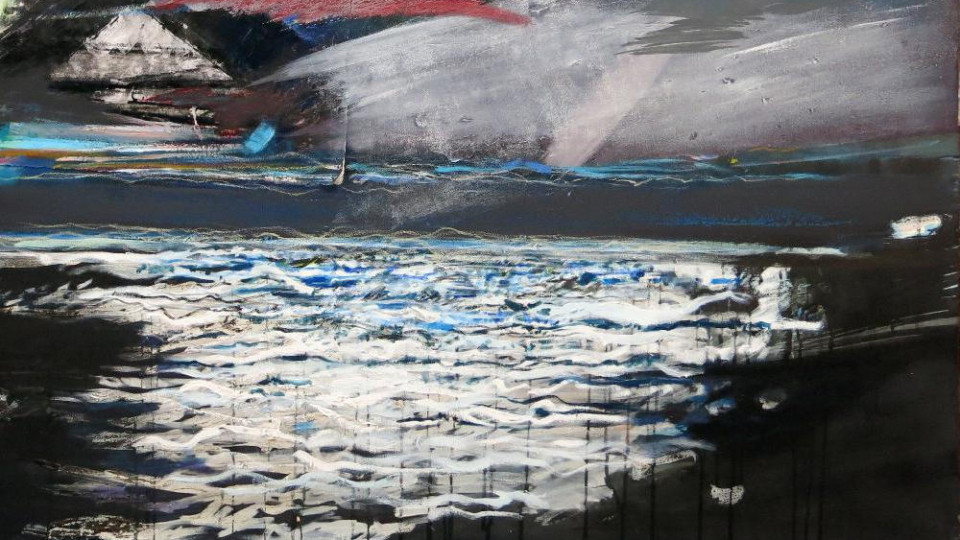 Breakfast In Beirut
Non fu il mare a raccoglierci
Debora Antonello will exhibit her painting "Non fu il mare a raccoglierci" during the show "Breakfast in Beirut", which will take place starting from April 29th 2016 into the Barchessa di Villa Giovannina in Villorba (TV) Italy.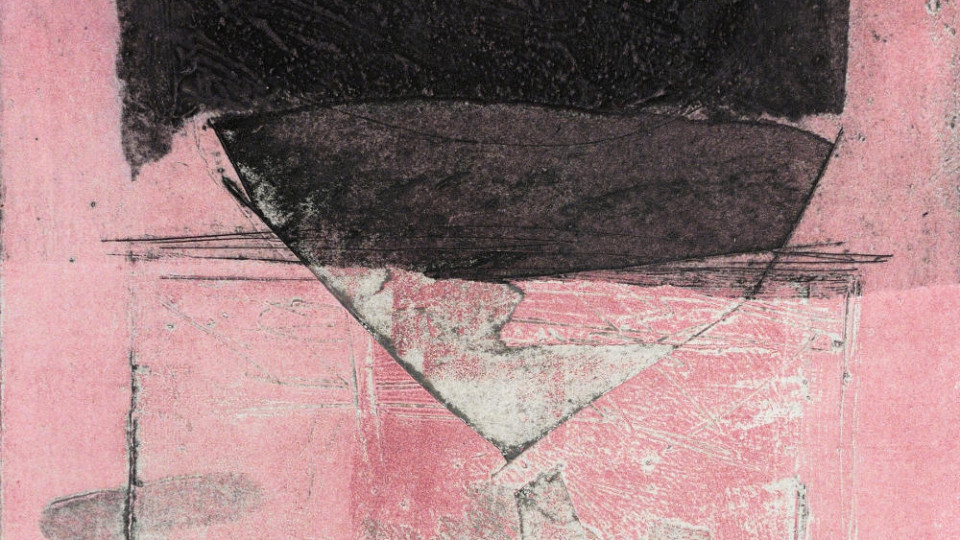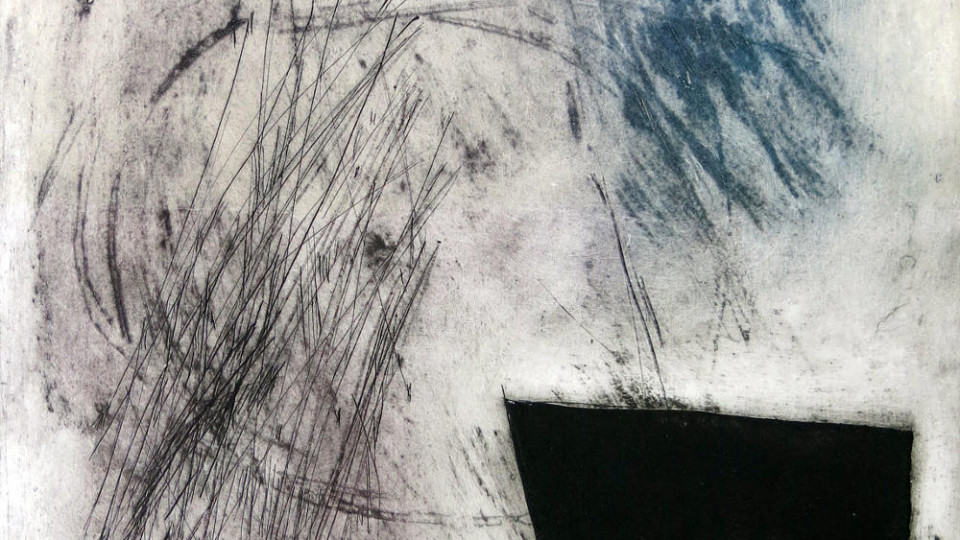 Areaarte
nr 23 Autunno / Fall 2015
The magazine AREAARTE no. 23 - Fall 2015 - presents Contaminazioni.

Download the article HERE.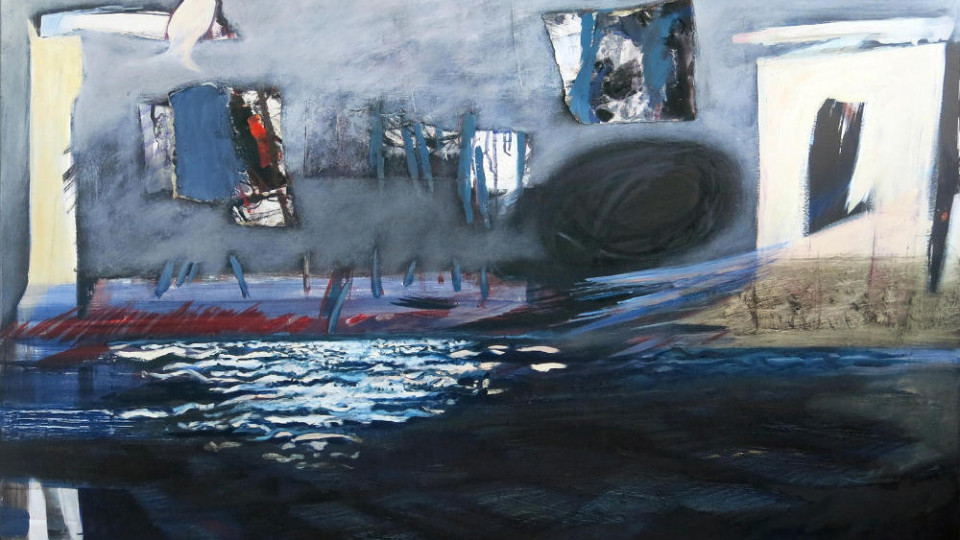 Romart
Biennale Internazionale di Arte e Cultura
Fiera di Roma
Fri 15/05/2015
Mon 18/05/2015